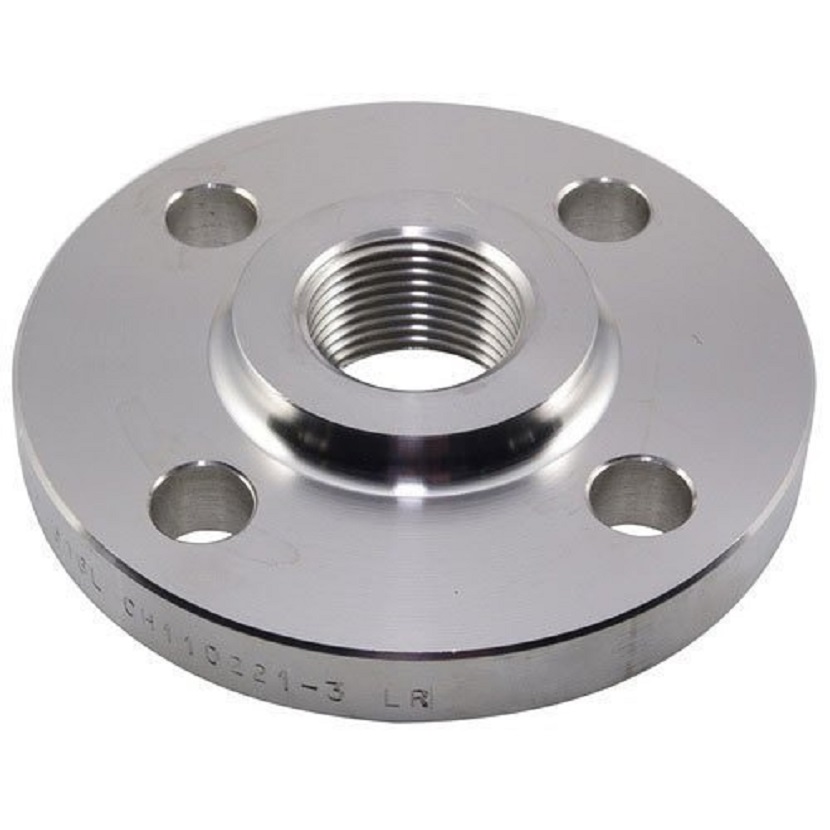 A flange is a projecting ridge or rim that is frequently used to disperse weight or boost strength. There are many applications for stainless steel flange in both industrial and domestic settings. It can withstand temperature changes, is easy to make, and looks good. All of these benefits and more are offered by stainless steel flanges.
Pipelines, valves, and other pieces of equipment in the gas, transportation, water, food, and beverage, as well as the power generating and chemical sectors, require vital connecting connections made of stainless steel.
What are Flanges?
Flanges are used to join valves, pipes, pumps, and other machine parts in a piping system. By bolting two flanges together with gaskets, a seal is created that allows access to a pipe system even if the flanges are threaded or welded.
Several flange types are used in pipe systems. Stainless Steel 304 Flanges Suppliers India provides us with the best option of flanges. Making us choose stainless steel as a material to make these flanges.
What functions do flanges serve?
Flanges are used in many industrial applications and are one of the finest coupling techniques for connecting two pipes, thus their demand is growing daily. If all of the components were in good operating condition, the flange would operate properly. Flanges are used when joints need to be disassembled and are mostly employed in flanged joints for ease of maintenance. Because certain pipes require repair often, breakout flanges are used on pipelines at predetermined intervals.
What features do flanges possess?
• For simplicity of assembly, holes are precisely punched in the flange.
• The spot-facing would guarantee that the fasteners were seated accurately and squarely.
• The grain flow is managed to provide maximum strength
• Using a precise and smooth bore, you may achieve unrestricted flow.
• Machined bevel and land assist good welding.
• All faces are machined to tolerances to guarantee correct alignments.
When choosing a material, why choose stainless steel?
Depending on the piping material and application requirements, a variety of materials can be used to create flanges. Economy, flow pressure, operating temperature, and environmental corrosion all play a role in selection.
Above 10% of the steel is alloyed with chromium. Compared to carbon steel, which rusts easily when exposed to air and moisture, stainless steel has far stronger corrosion resistance due to the presence of chromium.
Benefits and Applications of Stainless Steel Flanges
• No Requirement for Welding, Drilling, or Blowing: Using flanges eliminates the need for welding pipe spools. Painting and blowing also become outdated, in contrast to other fittings and operations.
• Corrosion and Simple Access: These flanges are used in industrial applications because they make inspection, adjusting, and cleaning simple—essential functions in any application.
• Modifications are easy and the fabrication process is quick: A factory is capable of producing a lot of pipe spools quickly and easily. Also, they can swap between copper and brass and materials like stainless steel. While stainless steel flanges cost more to cover and take up more space, alternative materials need more effort to install and maintain.
The benefits of stainless steel flanges much exceed the drawbacks of the substitutes.
Stainless Steel 304
The 304 grade of austenitic stainless steel, which is the most often used, has 18–20% chromium and 8–10.5 cent nickel. In addition to iron, alloys also contain additional elements including silicon, carbon, and manganese. The remainder of the composition is mainly made up of other metals. The high nickel and chromium content of stainless steel in the 304 grade provides good corrosion resistance.
To know more, contact Stainless Steel 304 Flanges Suppliers India.
Stainless Steel 304 Types
Grade 304L and grade 304H are two subcategories of 304 stainless steel. The grade 304L is used in heavy gauge components since it has a lower carbon content and doesn't need annealing after welding. The grade 304H is utilised in applications demanding high temperatures since it has a greater carbon content.
Properties of 304 Stainless Steel
The popularity of 304 stainless steel is due to its qualities. It keeps its lustre for many years and has a lengthy shelf life. It is inexpensive and simple to maintain. It is the best option for a wide range of applications because of all these properties.
• It has great resistance to oxidation and corrosion and is non-magnetic.
• It can be drawn easily because of its low yield strength and high elongation, which allows for the production of intricate forms.
• This austenitic steel type is simple to weld.
• Even at extremely low temperatures, it exhibits tremendous strength and hardness.
• Its smooth surface makes cleaning it simple.
• It has a clean edge and appearance due to its polished surface.
How to Improve Machinability?
The stainless steel 304 flangesare well-machinable. By adhering to the following guidelines, machining can be improved:
• Sharp cutting edges must be maintained. Work hardening is accelerated by dull edges.
• Light but sufficient cuts should be made to avoid the material's surface riding on the cut to prevent work hardening.
• Chip breakers should be used to help ensure that the swarf is kept away from the job.
• Heat concentrates near the cutting edges as a result of the low thermal conductivity of austenitic metals. As a result, coolants and lubricants must be used often and in significant amounts.
Luckily, you can get these stainless steel 304 flanges for very affordable costs both offline and online. Without sacrificing quality, search for the best and highest quality and take the necessary precautions to provide them at affordable prices. Cartons, Wooden Boxes, and Jute Wrapping must be used while packaging.
Choosing the right flange and understanding the factors it will encounter during the application that employs the piping technique is crucial. A wide range of industrial, architectural, and transportation applications are anticipated to use stainless steel 304 flanges that can be rapidly braked or rolled.
Go for the ones which are well-polished for fitting use. And are even well-packed with no compromise in quality. Buying in bulk is a smart choice.